Payment Processing
How Contactless Payments Create New Opportunities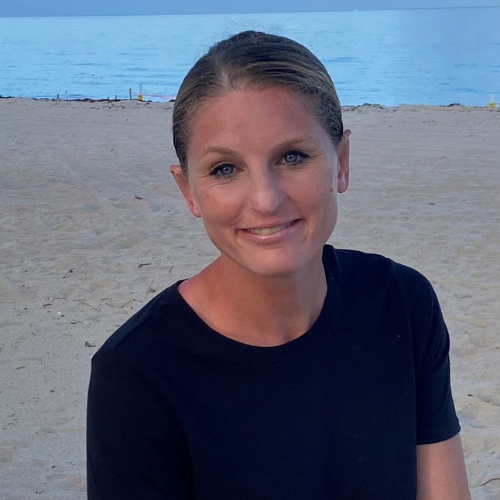 Meredith Weigelt ● November 3, 2022 ● 7 min read
Frictionless payments not only add a layer of convenience for your customers, but they also help drive revenue for businesses that embrace the technology.
QR codes. Google Pay. Text to pay.
The way consumers pay for something continues to evolve, as credit cards and online banking replaced checking accounts, and now contactless payments are replacing credit cards.
Look no further than some of your favorite restaurants as an example. How often can you now pay through a payment device right at your table? That's "pay-at-the-table."
However, frictionless payments not only add a layer of convenience for your customers, but they also help drive revenue for businesses that embrace the technology.
Why you're seeing QR codes everywhere
No, space aliens did not actually land in Austin, Texas earlier this year.
But that must have been what it seemed like at the time after more than 400 drones lit up the sky over South by Southwest in March 2022. The drones were choreographed to form different images in a display about the size of two football fields at 300 feet tall by 600 feet wide.
So, what was all the commotion for?
An advertisement for the Paramount+ TV series, "Halo." Used as a unique way to promote the new show, the drones lit up the Austin sky with a giant QR code that people could scan with their phones. From there, they could watch a trailer for the new series and get more information about its premiere.
Denso Wave created the QR (Quick Response) code in 1994 to track automobile parts for assembly.
Today? Huge brands like Heineken, Gap, Nike, and even Victoria's Secret are reaching a wider audience with it.
Need help finding clothes that fit? Or how about a review of a product before you buy it? An in-store customer is already close to making a purchasing decision; QR codes make that decision easier and more convenient.
Savvy businesses realize QR codes can be integrated into various marketing initiatives, whether online or offline, at home, or on TV. How often have you driven past a billboard that has a QR code? That allows you to activate that advertisement any time, any place – which is why you will likely see more of them in the future. The same goes for QR codes embedded in TV commercials.
QR codes can also be used to track consumer behavior.
The contactless payment option, however, is one of the driving causes behind QR codes' increasing popularity, at least among customers. This behavior is due to the global pandemic. Paying with a QR code makes the checkout process digital and eliminates the need for physical cash or payment card exchange. A fast scan of the code takes customers to the payment screen, where they can enter their credit card information or pay with a digital wallet. Tips can be entered into the interface, and receipts can be emailed to customers directly.
PYMNTS, a payment processing watchdog, and PayPal released a study in 2020 that found that more than one-third of consumers who prefer paying with QR codes say they wouldn't complete that purchase without it.
Furthermore, consumers who prefer shopping with QR codes are among the most loyal users. You can find the report here.
Mobile wallets are convenient for consumers, good for business
Do you swipe your card? Or do you insert it? What if neither works? Then you must let the cashier manually scan in or type in your credit card number.
But that scene is increasingly becoming a thing of the past as mobile wallets offer a far better customer experience. Rather than swiping or inserting, your banking and card information is already linked to your mobile wallet. All you have to do is tap your phone against a specialized card reader that uses what's called Near Field Communication (NFC) technology. Starting in 2024, newly issued Mastercard credit and debit cards won't be required to feature magnetic stripes because of the drop in transactions enabled by magnetic stripes after chip-based transactions emerged.
Gone are the days when consumers need to carry hundreds of dollars in cash. Instead, you can make quick and secure payments with Apple Pay, Google Pay, Venmo, Zelle, and Samsung Pay, among a growing number of options.
And, as the aforementioned report shows, consumers who use contactless payment are loyal. Translation: They'll keep coming back to your business.
According to a report from GlobeNewswire, the mobile wallet market is expected to grow by more than $45 million by 2028.
But mobile wallets don't just add a layer of convenience for consumers; they help businesses, too.
Improved authorization rates: Studies show that most retailers' authorization rates are about 89 percent, as a sale isn't considered "completed" until the customer's issuing bank authorizes it. Mobile wallets, though, close that gap, thereby increasing the respective company's revenue.
Boost checkout conversion rates: If you're shopping on-site, you're less likely to abandon your shopping cart. But that's not the case for online shopping, as abandoned shopping carts still present a problem for businesses. Part of that has been attributed to the process behind buying something online, especially when you're doing so with a mobile device. Adding in details like your credit card number or shipping address can be tedious at best. However, mobile wallets already have that information stored securely, allowing consumers to check out in just a few clicks.
Authentication conundrum: Businesses want to make paying for their products or services as easy and convenient as possible – but they also want to ensure that all transactions are safe. Mobile wallets, though, already come embedded with authentication measures in the app or the phone, making the process both easy and secure.
Pay-at-the-table eliminates long waits
See if this sounds familiar:
You and your family are finishing dinner at a popular restaurant chain, and the place is crowded – so much so that you've been waiting 10-plus minutes to pay, with no waiter or waitress in sight. And you've dropped subtle hints, like the ol' place-your-credit-card-on-the-table-so-everyone-can-see-it trick.
Still, no luck.
However, that's increasingly becoming a thing of the past with pay-at-the-table, which is exactly what it sounds like: It allows customers to pay for their meal right at the table.
And it's great for the business/restaurant because it speeds up the process of serving customers. That, in turn, lessens wait times and gives the restaurant faster table turnover, which helps increase revenue.
Text-to-pay payments
It wasn't that long ago when emails were seen as a ground-breaking, convenient way to communicate.
Now?
Everyone uses texts instead – even if it's just to alert someone of an incoming phone call or email.
In fact, if you send someone a text, statistics show that it almost certainly will be opened, as SMS (short message service) open rates are as high as 98 percent, according to the latest data from SlickText.
And that's not only good for your customers, but it also helps them make payments on time.
Text-to-pay allows customers to pay their invoice using any method they prefer, with the payment link texted to their phones. In other words, no more scouring hundreds or thousands of old emails looking for that payment information.
Whether the customer is making a one-time payment or paying in installments, they can now take care of it within seconds – and they're less likely to forget about those payments, which, in turn, leads to fewer late fees. It's also far more scalable than sending letters or making phone calls.
Good for your company – and your customers
Those are just four of the more popular contactless payment options, with more on the horizon.
Apart from supporting Clover, IDTech, or PAX, the Paystri contactless payment solutions integrate with many shopping carts, mobile wallets, and e-commerce platforms.
Looking to increase your sales while also providing a better consumer experience? Click here to see what Paystri can do for your business.