Businesses
We make customer payments simple, safe, and secure with solutions custom built for your business. Paystri will save you time and money, increase your business payments revenue, and provide impeccable customer service every step of the way. Here's how we do it.
Connected Payment Experiences
We make it easy for customers to pay with technology that connects all payments acceptance points whether in-store, online, or over the phone.
Mobile and Contactless Payments
Accept payments from all devices (smartphones, tablets, laptops, desktops), mobile apps, digital wallets, and contactless cards.
Commitment to Customer Success
Paystri's dedicated team of customer success representatives is ready to assist you at a moment's notice. We understand the importance of uninterrupted payment acceptance in maintaining a vibrant business. Our payment processing experts are on-call to troubleshoot any hiccups you encounter with the utmost urgency and responsiveness.
PCI Compliance = Peace of Mind
PCI Compliance goes hand-in-hand with accepting card payments. Our trusted compliance partner ensures that businesses have all the tools they need to succeed. Paystri also invests heavily in transaction, data, and network security, and complies with Massachusetts law 201 CMR 17 for the protection of personal information.
Strategic Insights
Anytime access to insightful reporting that details product performance, transaction history, and more.
Independent Software Vendors (ISVs)
Complete your software offering and monetize payments with integrated payments from Paystri. You focus on user experience. We focus on growing your integrated payments revenue. Here's how.

Invested in Your Success
Our ISV partners are never just a number. Paystri is laser focused on providing strategic guidance to partners, identifying new ways to drive revenue, and making payments acceptance as frictionless as possible. That's why we offer a full-service partner program that includes implementation, onboarding, sales enablement, marketing, relationship management, and customer success. Partners also have direct access to our leadership team, ensuring a top-down and consultative approach that's designed to grow your software business.
Customer Success Is What We're All About
Our partners are only as happy as their software users. When you refer a client to Paystri, we do everything possible to ensure their success. Our industry-leading turnaround for boarding/installation and stellar resolution times gives your clients personal, hands-on service that's unique among payment processors. This laser focus on customer success is how we built our business. Because when our customers succeed, we all succeed.
Financial Incentives
We invest in the financial success of our ISV partnerships with generous revenue sharing, capital infusions, and straightforward pricing. Custom bonus programs pay up to 12x MRR for new customers while ISVs earn passive income to reinvest back in your software.
Smart Technology
The Paystri Payment Platform is purpose-built for ISVs and is fully customizable to meet the needs of unique vertical markets. We empower your software users with relevant payment processing features, card readers, and commerce tools to ensure that embedded payments are simple and intuitive.
Frictionless Integration and Merchant Onboarding
We make integration smooth with hands-on support and guidance throughout the entire process. Merchant onboarding is designed to remove friction and delight users, accelerating time-to-money.
Enhance your offering. Increase your revenue. Improve your UX.
"The (not so) Secret Ingredients of Successful Integrated Payments" eBook offers strategic advice on how to optimize the revenue-generating part of your software.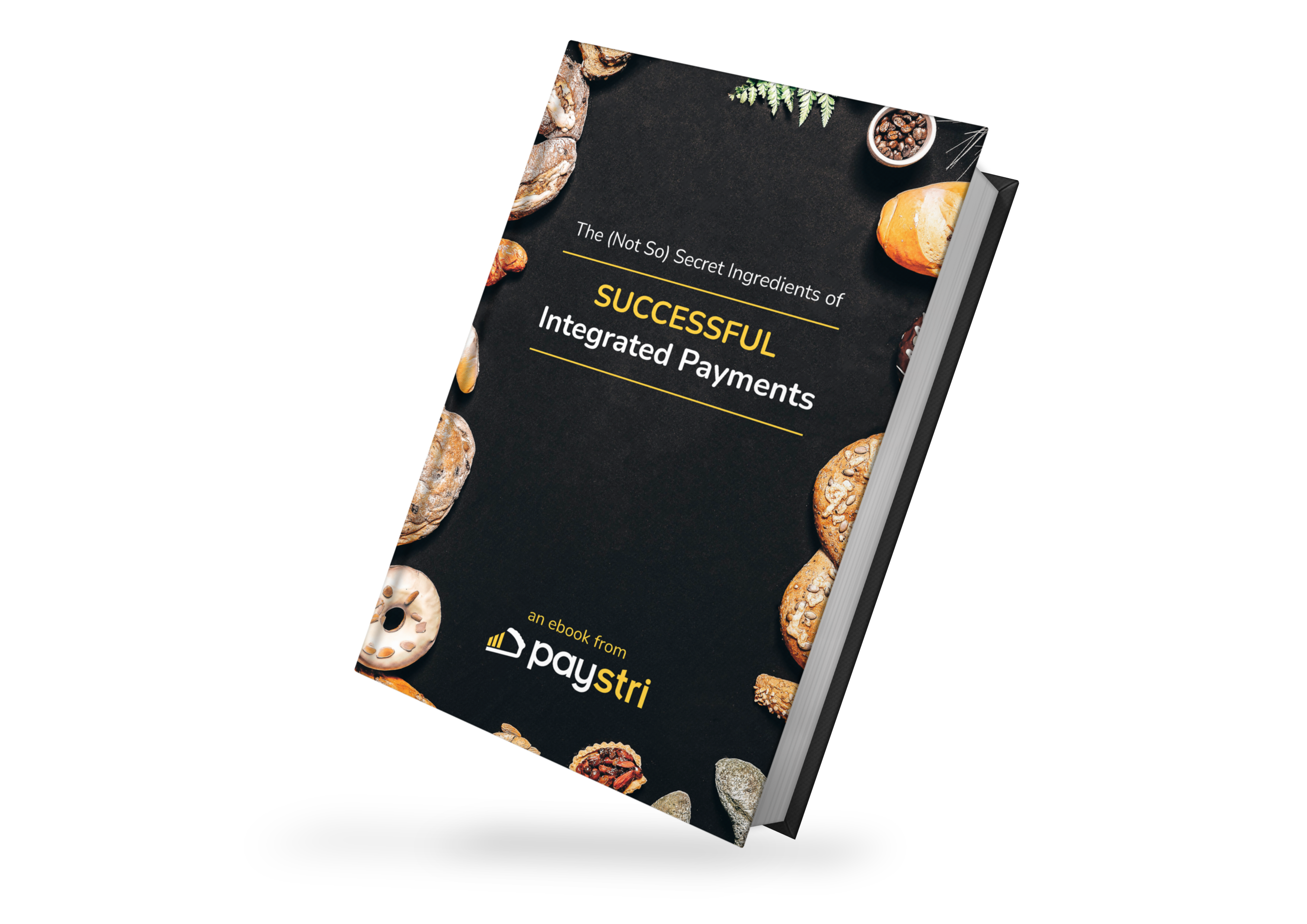 Financial Institutions
Supercharge revenue from commercial clients with our trusted, consultative approach to Merchant Services. We work tirelessly to increase deposits flowing to your financial institution from customer payments. Here's how.

Enhanced Merchant Services
We're a premier provider of payments technology because we understand how to drive revenue for our clients. Let us expand your payment solutions and deliver Merchant Services in partnership with your team.
A Consultative Approach
Strong relationships make your financial institution run. A dedicated Partner Success expert works with bankers to stay informed of trends in the payments industry, attract new clients, and grow revenue.
Concierge-Level Customer Support
Our team of payment experts is here to support your banking clients. In-house, high-touch customer service is always available to help clients succeed.
Leading Technology
Payments technology transforms daily. From the latest card terminals to mobile payments, we constantly refresh our offerings to meet the changing needs of your clients.
What can we bake up for you?
Let's talk and see how we can help your business create a predictable stream of payments revenue.