Customer Spotlight: Helen Water Park
Partnering with Gatemaster and Paystri allowed for increased online sales and big credit card processing fee savings of $70K in the 2022 season alone.
Background
Helen Tubing and Water Park is a waterpark located in Helen, GA. The park is open annually from the first week of June through mid-to-late
September, serving Georgia locals and tourists from AL, TN, SC, FL, and many other areas.
Challenge
While the tubing and water park's previous payment systems were functional, they were no longer convenient for the 3,000-3,500 visitors
the park often saw on peak days. Physical servers made bookkeeping difficult and complications with servers could make business difficult to conduct. Management determined that a cloud-based system and
online ticket and waiver sales would better serve guests and staff alike.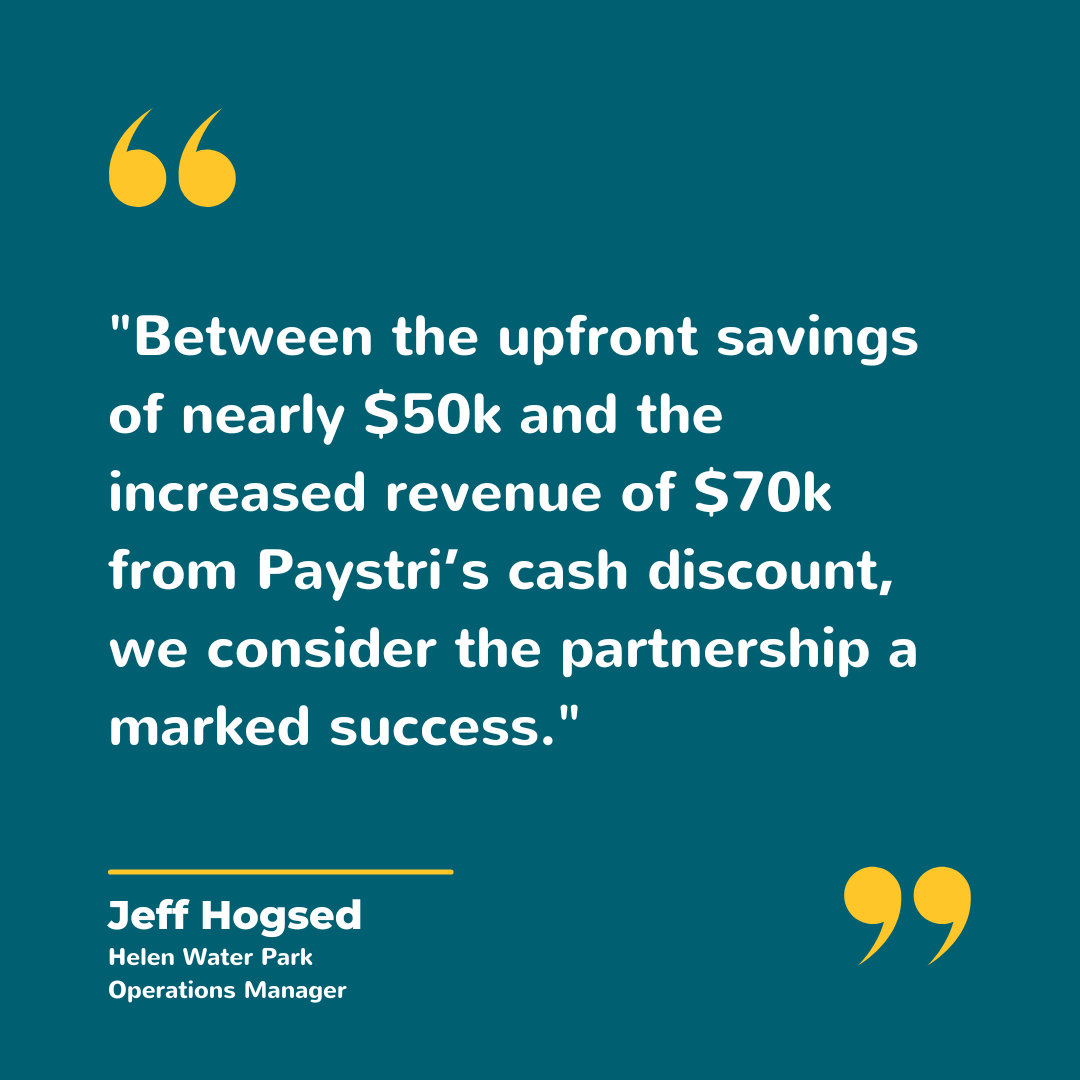 Solution
After evaluating their many options, Helen Tubing and Water Park chose to partner with Gatemaster and Paystri for online ticket and waiver sales. This quickly cut down the amount of time ticket sales took
inside the park, since previous payment processing required every guest to stand in line to purchase admission. Now, ticket and waiver sales have largely moved online as more than 300k guests chose the online ticketing option in the first season alone.
"Online ticket sales are a big hit. With Gatemaster and online sales through Paystri, we have significantly sped up the process and customers are able to access the river or water park much faster," says Long.

Additionally, the cash discount provided by Paystri has dramatically reduced credit card processing fees, all while allowing for cloud-based processing. "Between the upfront savings of nearly $50k and the increased revenue of $70k from Paystri's cash discount, we consider the partnership a marked success.
"If there is an issue or a question, he knows who to contact."
Paystri's customer service distinguishes us from the competition! Others are merely salespeople, and after you become a
customer, you never hear from them again. Long appreciates knowing he can call and Mike will be there to assist him.
"It is the personal relationship and the service."
Benefits
With the ability to process ticket sales faster and easier than ever before, Helen Tubing and Water Park is looking forward to adding
more items to its online sales portal. Likewise, the park is preparing to serve even more guests in the seasons to come – all while enjoying
massive discounts that make improving their experiences possible!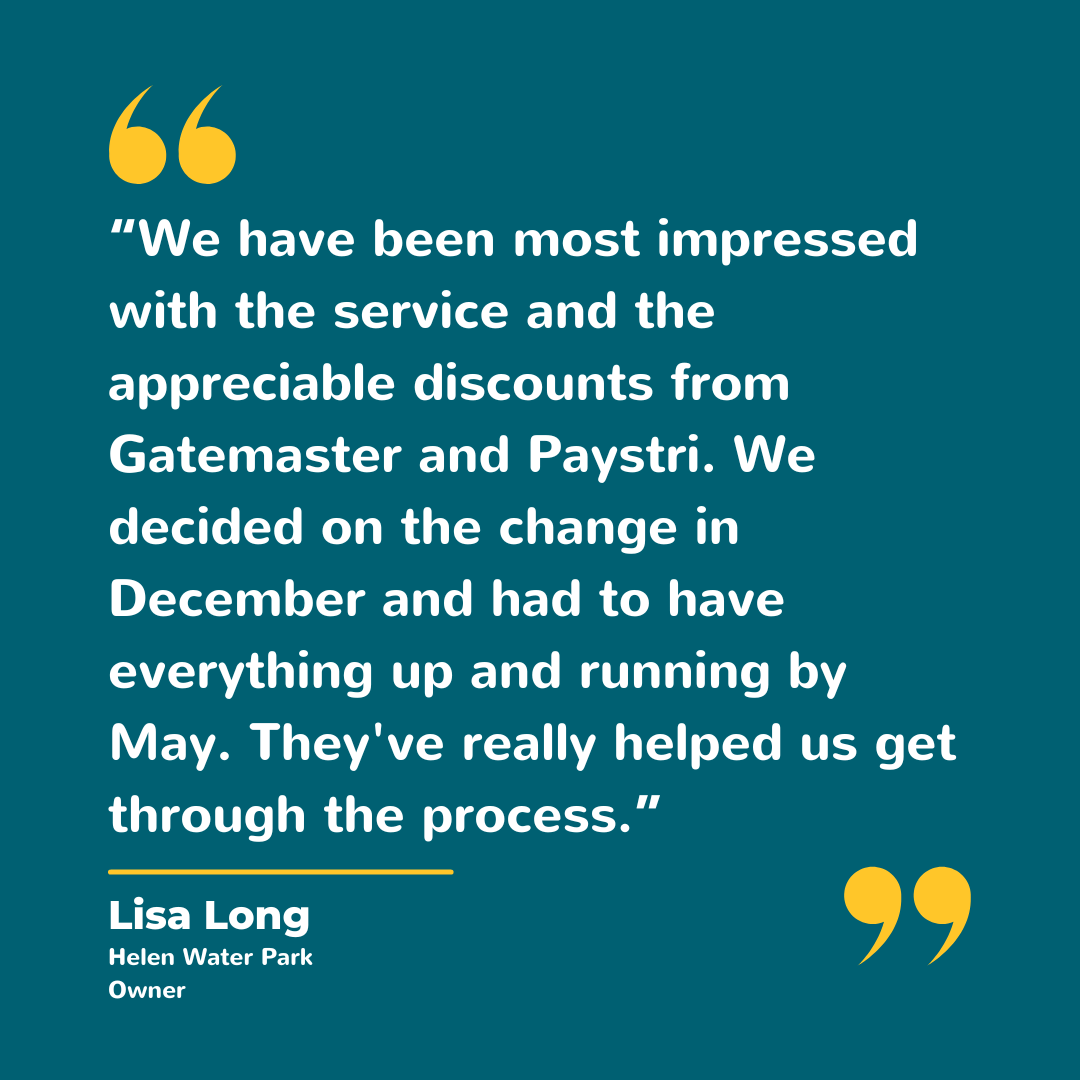 Customer Spotlight At-A-Glance
CHALLENGES

BENEFITS

In-Person Transactions

Physical servers limited processing
capabilities.

Easy and Affordable Set Up

Savings on nearly 50K in upfront costs.

Frustrating Wait Times

Long lines made waiting for admission a
pain.

Catering to More Customers

Online ticket sales make more and faster
admission possible.

Losing Time and Money

Fewer customers serviced at higher credit
card processing rates.

Time and Money Savings

Reduced wait times and credit card
processing savings.